Since 2005, Dr. Cindy Quach's vision has been to create a Health & Wellness Clinic offering safe and effective treatments for the entire family. She founded Avisio Naturopathic Clinic & Vitamin Dispensary in February, 2008 after a successful start in Port Coquitlam, BC. It was in her preliminary years practicing with a, now retired, Naturopathic Doctor that she honed her skills and guided her focus toward treating patients.
Dr. Cindy chose to locate the clinic in Surrey, BC partly, because she grew up in Fleetwood. But, regardless of the close proximity to her childhood home, she knew that by combining the best of Naturopathic Medicine with other related treatments such as; Acupuncture, Homeopathy, Nutrition, NET (NeuroEmotional Technique) and more, she created a healing environment to address your healthcare needs.
Under Dr. Cindy's leadership, we have become an award winning Health & Wellness Clinic. Here, you can receive personalized health treatments addressing many conditions or diseases especially, for those challenging cases where other therapies offer little or no relief.
We offer focused treatments in the areas of; hormone imbalances, digestion issues, weight loss, infertility, anti-aging and longevity, among others. See the services page for more details.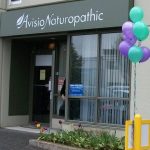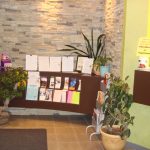 The Healthiest You can be achieved! Give us a call and find out how Naturopathic Medicine can help you.
We accept Extended Health Insurance and bill directly at the time of service!