Avisio Naturopathic Clinic was founded in 2008 by licensed Naturopathic Physician, Dr. Cindy Quach BSc, ND. We are located in the heart of Surrey, BC, about a 3 minute drive from where Dr. Quach was raised.
Since 2005, her vision was to create a healthcare clinic offering safe and effective treatments from licensed Naturopathic Doctors and related healthcare professionals from various backgrounds such as; Acupuncture, Homeopathy, Nutrition, Physiotherapy, Psychology, and more.
Under Dr. Quach's direction we have become an award winning center for healing where we can create customized treatment plans for any condition or disease. Many have found us for general ailments and conditions but, her services have become particularly 'sought after' in challenging cases where other therapies offered little or no relief. Some areas of primary focus for Dr. Quach are treating weight loss, hormone imbalance, digestion, infertility, anti-aging and longevity.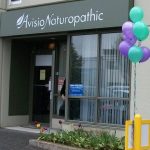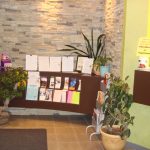 If you've been living with an illness or a disease or you simply want to prevent any form of malady by focusing on maintaining the healthiest you…give us a call. And, find out how Naturopathic Medicine can help.