We are open for virtual appointment for BC patients and clients!
The Surrey (Fleetwood) Clinic location is now closed as we plan to reopen in a new physical clinic & vitamin dispensary location soon! More details to come.
Appointments and refill orders can be made by phone 778-218-3111 or email.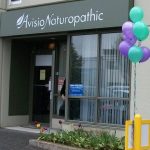 We treat people of all ages and health conditions. We also have focused treatments in the areas of; hormone imbalance, digestion, weight loss, infertility, anti-aging and longevity, and so much more. Visit our conditions treated and services pages for details.
Extended Health Insurance is directly billable at the time of service for most plans!
Our History
In 2005, Dr. Cindy Quach practiced in Port Coquitlam, BC with a now retired, Naturopathic Physician. There, she honed her general practice skills and developed specific focuses for treating patients. Even before this time, she envisioned creating a Health & Wellness Clinic of her own, offering safe and effective treatments for the entire family.
After years of study and research, Dr. Cindy learned first-hand that the healthiest YOU could be achieved by combining the best of Naturopathic Medicine with other related treatments such as; Acupuncture, Lifestyle Counselling, Nutrition and Dietary Planning, Homeopathy, Laboratory Testing, and NET (NeuroEmotional Technique).
"I began searching for a location around 2005 but it wasn't until 2007 that I found and purchased a location that happened to be very near to my childhood home. After hiring an interior designer to help turn my ideas into reality, we spent the better part of a year putting my vision on paper.
When my final concept was completed, the remodeling process began with a new reception area, treatment rooms, a sauna room with a private shower, and the vitamin dispensary. We opened our doors in February, 2008.
The name Avisio Naturopathic was created from this process. I built it with 'a vision'…my vision and from this I work to share that vision and knowledge to help others throughout their lives."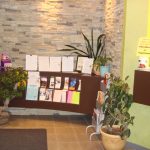 We have gone on to receive several awards and we are known as one of Surrey's Best Health & Wellness Clinics. Here, you can receive personalized treatments to address many conditions and diseases especially for challenging cases where other therapies offer little or no relief.
What that really means is for people who are tired of being sick, tired of hearing they are stuck with an illness or disease, you have other options! You don't have to live with it. You can take control of your health and your life. We can show you how.
Give us a call and find out how Naturopathic Medicine can help.