Virtual appointments and refill orders can be made by phone 778-218-3111 or email. Pharmaceutical prescriptions can be refilled by phone appointment.
Note: Acupuncture and Sauna therapy are not currently available although, will be a part of our new clinic. All other services are still available virtually, via phone and email.
At Avisio Naturopathic Clinic, we value your time and we strive to show it by providing patients with the highest level of attention. We offer private, one-on-one attention directly from a licensed Naturopathic Physician throughout your consultations and treatment program. That's the Avisio Advantage!
Most of our services can be covered by private, extended health insurance and Private Health Services Plans including;
Quick Links:
Acupuncture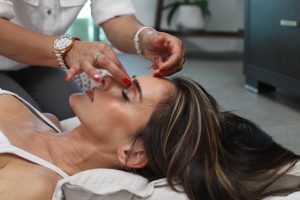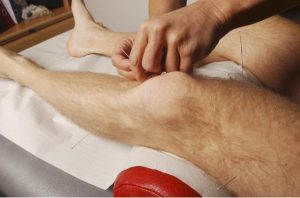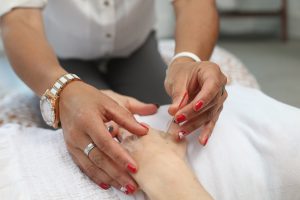 Acupuncture is best known for pain management of conditions such as back pain, headaches, and carpal tunnel syndrome. However, this ancient Chinese healing art has many other applications as well. Our Board Certified Naturopathic Physician may choose to use acupuncture to help those suffering from a variety of conditions such as:
Allergies
Anti-aging (wrinkles, crow's feet, sagging skin, etc.)
Anxiety
Arthritis
Bell's palsy
Depression
Digestion and Digestive Ailments
Fertility / Infertility
Fibromyalgia
Frozen Shoulder
Headaches and Migraines
High Blood Pressure
Insomnia
Menstrual cramps
Menopausal symptoms
Pain
Poor circulation (Blood or Lymph)
Post-Term (Overdue) Pregnancy
Sciatica / Sciatic Pain (felt in the hip, buttocks, and legs)
Smoking Addiction
Stress & Tension
Tendonitis
Tennis Elbow
Tingling in the hands and feet especially from diabetes
Uterine Fibroids
Dry Infrared Sauna with Colour Light Therapy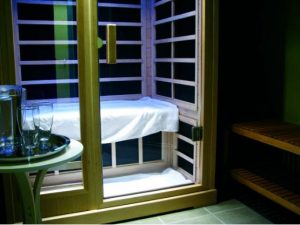 Enjoy private sauna treatments for one or two people.
Each session includes private shower and towel service.
Our sauna's far infrared rays can penetrate up to 1.5" to help generate up to 3 times more perspiration than a conventional sauna while staying at a more comfortable air temperature.
Single session or package pricing options are available.
Completely Non-toxic zero VOC's – Entire Sauna Tested
Lowest EMF's in the industry – Entire Sauna Tested
Experience Colour Light Therapy
Homeopathy
Homeopathy is practiced around the world by medical doctors, veterinarians, dentists, homeopaths, and naturopathic physicians. Our naturopathic physicians take a mind-body approach to health care and may choose to combine homeopathy with Naturopathic Medicine to address the underlying cause(s) of illness. Our homeopathic approach can treat diverse conditions ranging from children's earaches and colic to women's health concerns such as bladder infections, PMS, menopause, and pregnancy associated problems. Deep rooted conditions such as anxiety and depression often respond positively to homeopathy. All of our homeopathic remedies are prescribed based on the uniqueness of the patient's physical, mental and emotional symptoms. (Learn more.)
Laboratory Testing
Your Naturopathic Physician can help you determine which test(s) best fit your health goals.
Privately ordered testing may include necessary tests that are often unavailable in the public MSP system through Lifelabs.
Avoid the long wait times for a requisition form or going to a lab.
A short sample list of some of the private pay testing available include;

Blood testing
Fatty Acid Profile testing
Food Sensitivities & Food Allergy testing

Genetic testing: Several specific test options including;

Nutrition – Nutrigenomics
Behavioral

Heavy Metal Toxicity

testing
H

ormone Levels & Hormone Balancing

testing

Mineral Balancing & Mineral Depletion

testing

MRI & Imaging
Neurotransmitter testing
SIBO (Small Intestine Bacterial Overgrowth) testing
Ultrasound (private)
Urine testing
Vega testing
Vitamin D testing
Laboratory Test Results Interpretation
Have you ever been told, "Your test results are fine." or "Your results are borderline but its nothing to worry about. Or how about, "…You're too young to have…a particular disease."? If so, you wonder why you still feel something is wrong.
Perhaps you could benefit from a second opinion or another approach to looking at your results that may reveal a different interpretation.
Would you like to learn what the numbers and (the ever changing) ranges on your test results actually mean? How about finding out what the results don't tell you?
Are you nearing a certain illness that can be prevented?
Can anything be done to reduce the symptoms of a disease, naturally? In most cases, the answer is, "Yes".
Would you like to ask more than one question without feeling rushed? At Avisio Naturopathic Clinic, you can schedule an appointment to get all the time you need with an expert who works with you.
Naturopathic Medicine with a licensed Naturopathic Physician including;
Naturopathic Medical Consultations
Like a detective working to solve a case, you can begin to gather information to learn how and why you have an illness or disease.
You can learn where your condition comes from which, a Naturopathic Physician calls, The Root Cause. Why does this matter? It matters because when discovering The Root Cause, you may begin to alleviate the undesired condition and start a new cycle of healing.
Our Naturopathic Physicians are constantly researching conditions and treatments; finding the best options and information available to help you.
You can work together with a licensed Naturopathic Physician to personalize your treatment or program based on your lifestyle, work schedule, school schedule, travel, and goals.
Find out the proven ways to use Food As Medicine while avoiding fads.
Get treatment for idiopathic conditions when all else has proven ineffective.
Finally, you can now ask health and medical questions during your appointments and…
Skip the wait…

Skip waiting months for appointments.
Get answers to your health care questions.
Address more than one topic in your appointments.
Ask more than one question in an appointment.
Work with an expert who can guide you in both the public and private healthcare systems.
Skip waiting months (to years) for needed laboratory testing.
Skip wasting money on unnecessary supplements that are not suited specifically to you.
Receive necessary pharmaceutical prescription refills in a timely fashion.
Neuro-Emotional Technique (NET)
Unresolved Emotions
Basic emotions such as fear, anger, sadness, stress, and many others can have detrimental effects on our health if they do not resolve properly. "Stuck emotions" can negatively affect our behaviour, our belief system, and even our physical well being.

Where Do You Store Your Emotions?
Have you ever been so nervous you can hardly eat a thing? Or just the opposite, you are so nervous that you can't stop eating? Maybe stress causes you to be constipated or some people may feel the opposite.
If you've ever heard the expression "I feel as though a heavy weight has been lifted off my chest…or the weight lifted off my shoulders" than you know what it feels like and how it can be felt in different areas of the body. We've all felt it at one time or another but what happens when we feel it all the time? What if it doesn't lift? That is where NET can help. NeuroEmotional Technique (NET) is a form of applied kinesiology that has helped thousands of people to "let go" of "stuck emotions" Read more…
Nutritional / Dietary Consultation
Take your food knowledge to an all new level. It doesn't matter if you are a 'foodie', a professional chef, a parent, an athlete, a performer, a student, or just enjoying a weekend barbeque. If you want to learn how to eat better, create your own meals to heal the body and still enjoy food, look no further!
Customized Nutrition Advice tailored to you, your lifestyle, and your goals!
Expert advice on any diet type such as; Keto, Omnivore, Paleo, Time Restricted Eating, Vegan, Vegetarian, Fasting, Atkins, etc.
Find out why a particular diet isn't working for you when you are doing everything right.
Disease Conditions – Cravings, Diabetes, Food Allergies, Food Sensitivity, High Blood Pressure, High Cholesterol, Digestion, Heart Disease, Stress, Autism (ASD), etc.
Enhanced Performance: Sports, Athletics, Dance, Academic Studies
Ethnic Cuisine: Asian, East Indian, Italian, Mediterranean, North American, Persian, etc.
Food as Medicine
Nutritional Deficiencies
Food preservation
Meal Planning
Babies: Breast Feeding, Lactation, Natural Baby Food, Solid Food Introduction
Picky eaters; especially for children and autism
Surgery Preparation and Healing
Weight Loss
Whole Foods: Preparation, Cooking, Fermentation, etc.
Supplementation Prescriptions Tailored to You
Dr. Cindy tailors supplement prescriptions directly to your individual needs.
Stop throwing away money on supplements that don't work or don't achieve your desired goals.
Learn the right supplementation based on your lifestyle and goals.
Reduce side-effects.
Increase effective outcome.
Feel better when you are supposed to.
Get the quality supplementation you need.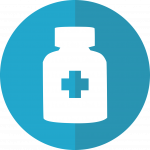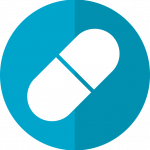 Experience the difference. Our licensed Naturopathic Physician has the proper medical training in Chemistry, Pharmaceutical Drugs and Herbal Medicine all in one! What does that mean for you? It means…
Improved supplement (Neutraceutical) non-drug effectiveness
Improved pharmaceutical drug effectiveness
Reduced drug side-effects or negative interactions
Obtain a second opinion regarding dosage or effectiveness.
Pharmaceutical Drug Prescription Renewal
Available in a timely manner.
Available when you cannot get in to see a medical doctor.
At this time, pharmaceutical drug prescriptions can be refilled via appointment or call or email for more details.
Vitamin Dispensary
We carry a large selection of the highest quality products including;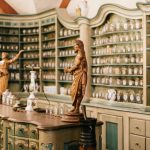 Herbal topical oils and creams
Liquid herbal tinctures
Non-GMO, GMO-free, Non-GE (Genetically Engineered)
Organic vitamins, minerals, herbal supplements
Vitamin Supplements (Neutraceuticals)
Homeopathic Medicine
Many Vegetarian, Vegan, Dairy-Free, options
Wildcrafted herbs
**Note: We do NOT carry any cannabis/hemp products; CBD, oils, creams, etc.
Yes, our vitamin dispensary is open (virtually) to serve existing patients via phone/email and shipments to your door are made by direct delivery until we reopen our new clinic. Appointments and refill orders can be made by phone 778-218-3111 or email.